Rejection
Rejection
by G. W. Huber
Rejection is a haunting romance about a man who finds himself caught, timelessly, in the cycle of love and loss. Gerald Hilgary suffers the ultimate rejection at the hands of his lover and is fated to suffer endlessly for his lack of acceptance.
Download/Read:
Rejection – 7 pages, 43kb (PDF)
A Kingdom's Possession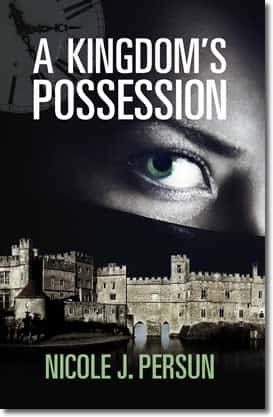 A Kingdom's Possession
by Nicole Persun
A Kingdom's Possession blends ancient magic, love and intrigue in a romantic fantasy told in a fresh new voice. A wayward prince, his twin brother, a mystical woman of fire, and an escaped slave band together, to free an outcast goddess – if they can elude a powerful rogue kingdom intent on their destruction.
Max, a young woman who has just escaped slavery, finds herself at the heart of a heated rebellion and a complicated legend. A flawed goddess is thrown from the heavens and forced to reside inside Max's body. An evil king, lusting for the rewards the goddess will grant for releasing her from her human cage, sends spies to capture Max and kill her if they can.Will Max and her friends solve the magical riddle before her pursuers? And what of her budding love for the prince? A captivating tale of love, freedom, and choices.
Download/Read:
A Kingdom's Possession – 221 pages in 16 Chapters (HTML)
The Hand of Fate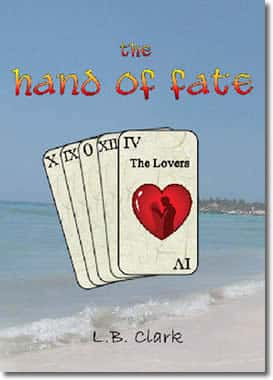 The Hand of Fate
by L.B. Clark
With her 30th birthday on the horizon and life handing her lemon after lemon, Dylan Connelly wants nothing more than to get away from it all for a few days. With her best friend and co-conspirator at her side, she embarks on a week-long cruise, intending to sit back, relax, soak up the sun and a few daiquiris, and just get away from the disaster her life has become. The last thing she expected – or wanted – was to become intrigued by a gorgeous stranger. But sometimes chance – or fate – has a way of changing our plans.
Download/Read:
The Hand of Fate – 87 pages, 140kb (MOBI, TXT, PDF, EPUB, PDB)